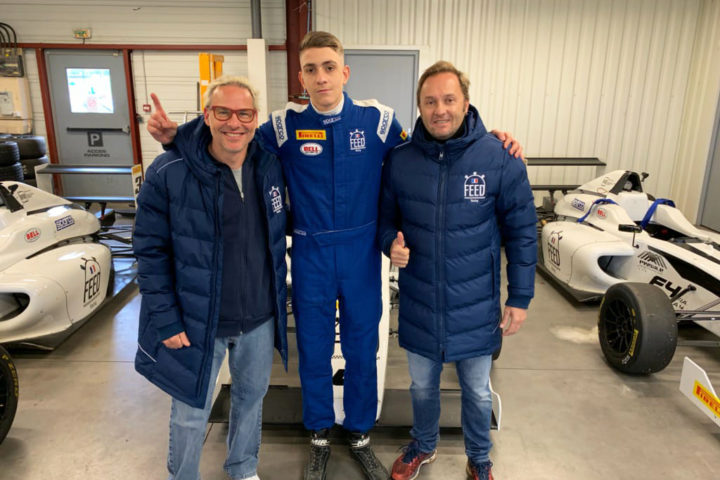 The sixth and last candidate has just got his ticket for the final of FEED Racing. Dorian Cazals is now qualified, after a surprised draft prefinal and is joining Ivan Peklin, Alexis Giroud, Etienne Cheli, Timothy Peisselon and Marijn Kremers. The young kartman from the Ligue Occitanie was the fastest of the four semi-finalists...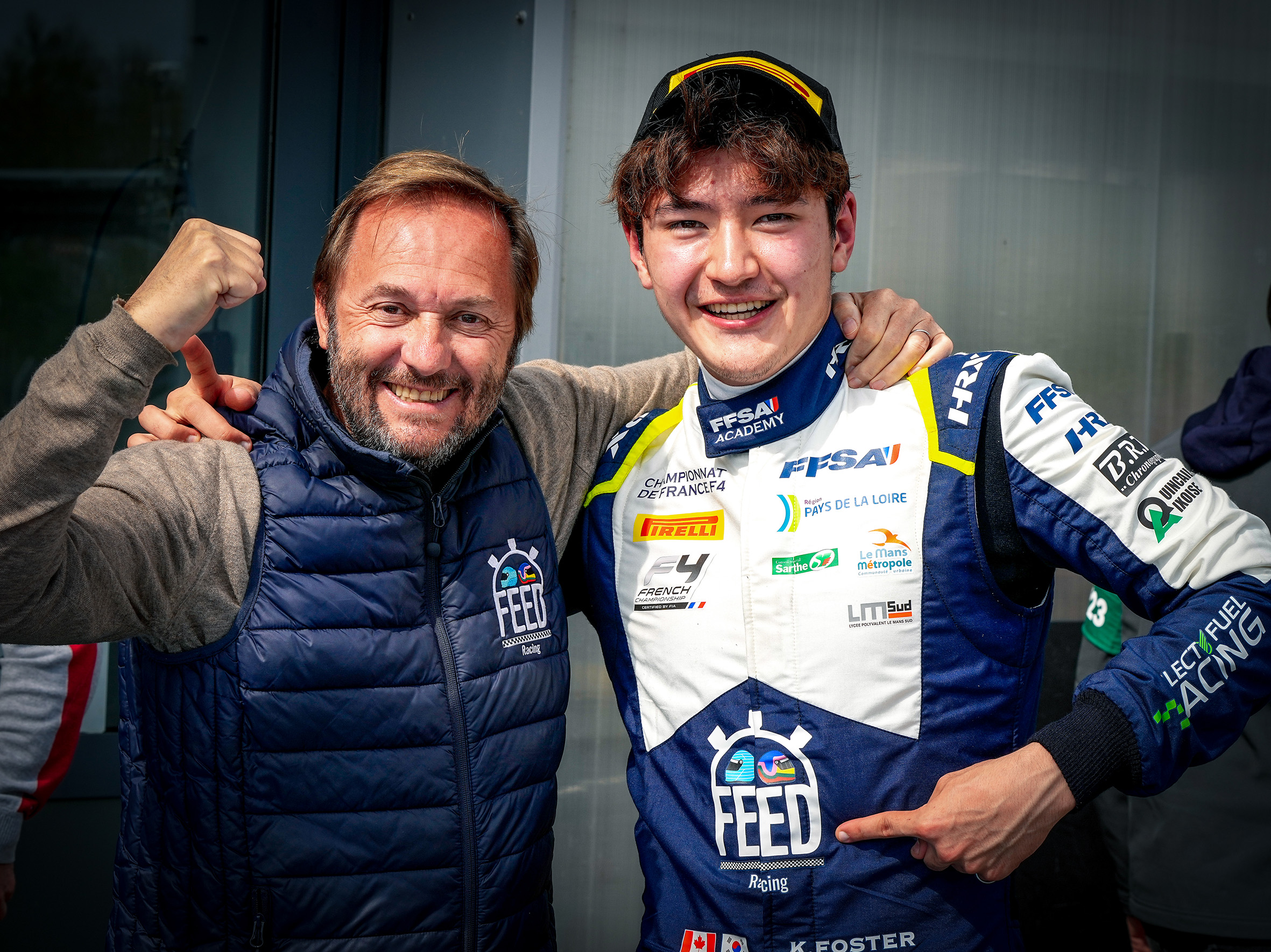 By giving chance to the greatest number, exclusively selected by criteria of talent, equality, all within a reasonable price: FEED Racing France has ambition to provide motorsport with future worldwide champions. The priority objective of the Challenge, in the noble sens of the term, is based on the original spirit of pure merit detections, regardless of origin, experience or financial means.
An international vision

France as the first playground
➡️ Pepe Marti, 2023 F3 FIA race winner
➡️ Lorenzo Fluxa, 2023 FRECA podium sitter & 2024 ELMS endurance driver
➡️ Doriane Pin, 2022 Ferrari Challenge Europe Champion & 2023 LMP2 driver in WEC
➡️ Etienne Cheli, 2023 FFSA GT4 France Champion (Silver), GT4 Europe driver & GT World Challenge driver
➡️ Robert de Haan, 2023 Porsche Carrera Benelux champion, 2023 Porsche SuperCup podium sitter, F4 Spain podium sitter
➡️ Enzo Peugeot, FFSA French F4 2023 Runner-Up
➡️ Kevin Foster, FFSA French F4 race winner and P3 in 2023
➡️ Elliott Vayron, 2022 FFSA French F4 race winner
➡️ Franck Chappard, 2022 Formula Renault Cup champion & 2023 Le Mans Cup podium sitter
➡️ Romain Andriolo, FFSA F4 race winner
➡️ Enzo Richer, 2023 FFSA F4 driver
➡️ Louis Schlesser, FFSA F4 driver
➡️ Anthony Ghibaudo, 2023 Caterham Academy driver
➡️ Alexis Giroud, 2023 Ligier Cup France driver
➡️ Enzo Geraci, 2023 Alpine Cup driver & 2022 FFSA F4 driver
➡️ Paul Levet, 2023 Lamera Cup race winner
➡️ Hugo Roch, 2022 Rallye Jeunes FFSA winner
➡️ Ivan Peklin, 2023 TCR Europe driver & 2022 ADAC GT4 driver
➡️ Kasparas Vingilis, 23' Ligier Cup AM champion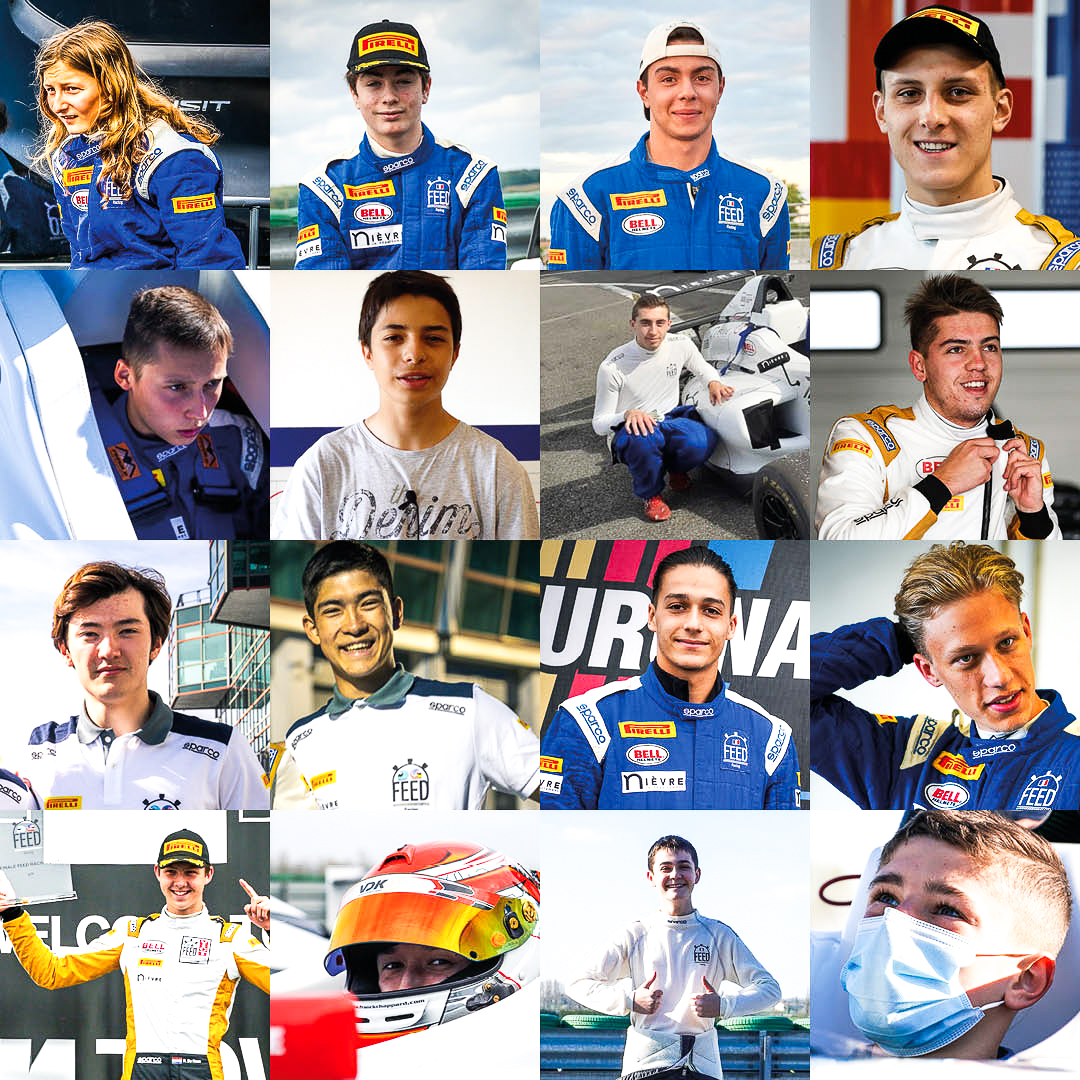 Our mission is to detect future world motorsport talents at the wheel of a Formula 4 for an investment equivalent to that of a racing kart.
By offering the best drivers the possibility of launching their career in motor sport by providing them with financial backing FEED Racing France's mission is to support future professional drivers at every level.
A 5 days course on the prestigious Nevers Magny-Cours circuit awaits you.
Drivers will be guided by the best racing instructors and advised by experienced international racing drivers to be helped to progress and to win a Formula 4 season.
"Between each session, we will adjust the cars to ensure that all our candidates have the same equipment" - PATRICK LEMARIÉ