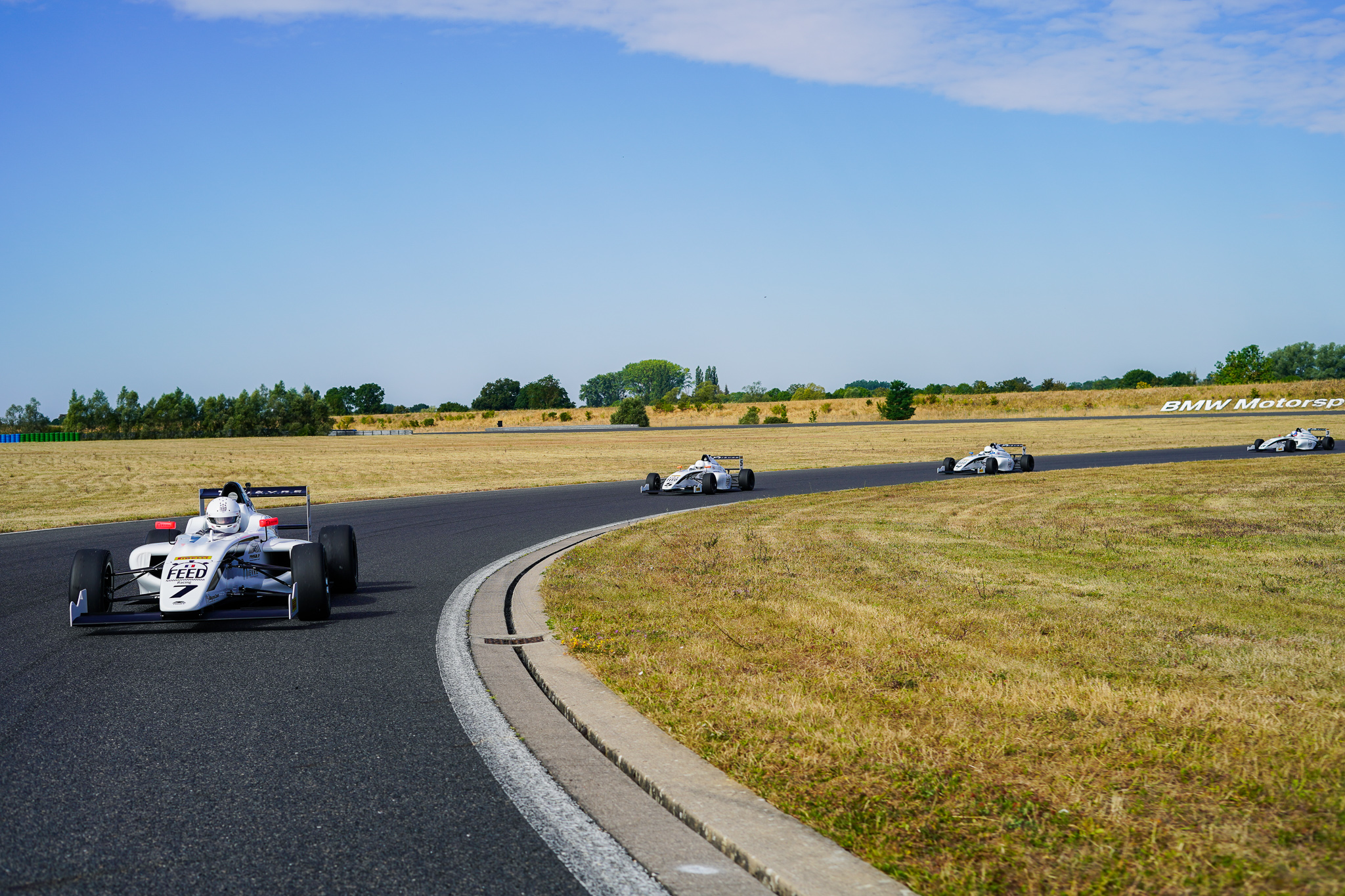 BE A PROFESSIONNAL DRIVER
The fastest driver will be rewarded with a full season in a first-class European F4 championship in a top team whose identity will be revealed in the near future.
The FEED programme drivers will be guided by professional monitors and coached by exceptional, experienced drivers. The aim is to showcase the quickest and mentally strongest drivers on the track.
If they wish Feed drivers can benefit from personalised management expertise from Jacques Villeneuve and Patrick Lemarié.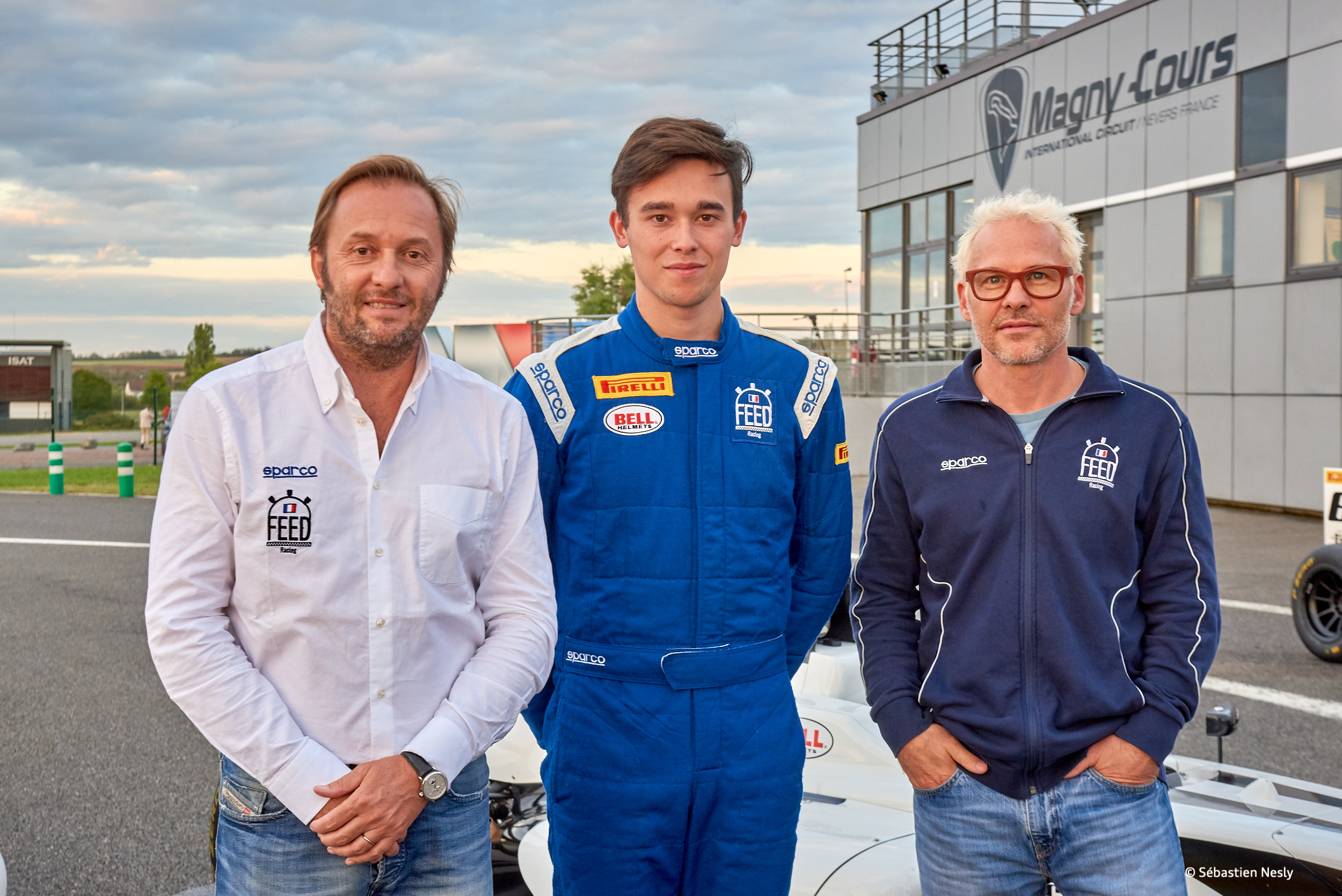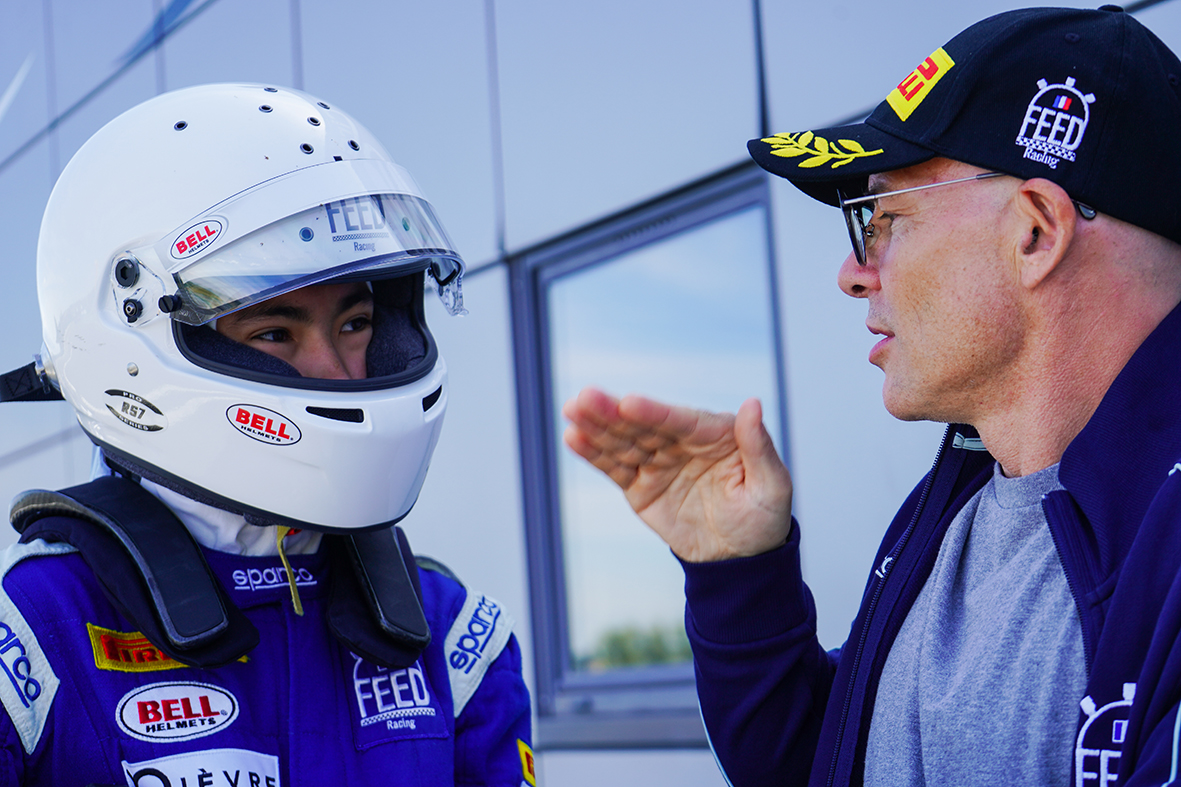 A PROFESSIONAL ENVIRONMENT
FEED provides a top-quality dedicated infrastructure. The driver selection will take place on the prestigious international Magny-Cours circuit at the wheel of Mygale F4 single-seaters, which will be used to decide between the best drivers.
In between sessions, we will adjust the cars to ensure that all our candidates have the same equipment. Talent must be the only criteria.
Our mission is to detect future talents in motor racing at the wheel of F4s for an investment that equals the price of a racing kart: 12 000 euros (all taxes included) for 5-days track driving.
By offering the best drivers the opportunity to launch their career in motor sport and providing financial support, FEED Racing France's mission is to guide future professional racing drivers.